Many of you may have noticed that I have not offered any punch needle creations in quite some time. Those of you who are at the point in age where you find yourself playing that 'ole sliding trombone in order to SEE, know how frustrating it can be to do "close" work. I do have bifocals, but they just aren't working for me. So I decided to put the punch needle offerings away for now. I do have another great source for you, though! One I can highly recommend since it just so happens to be my baby sister. Actually, I have 2 sisters who love punch needle embroidery. One is looking to replace her high paid banking job from which she was laid off ~ and she's getting close. Today she has a very important second interview, so she's at the very top of my prayer list. The other, "The Baby," is a stay-at-home mom who just recently started selling her punch needle embroideries on eBay. Her eBay ID is "magpie1217." Here is just one example of her lovely work.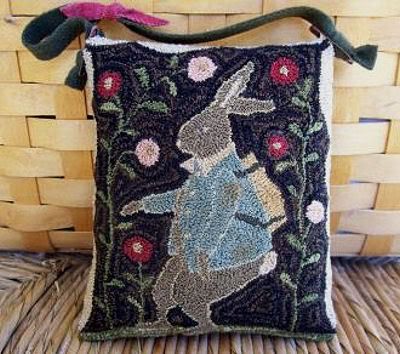 Another thing "The Baby" and I have in common is the love of antique quilts and quilt making. She is currently offering one of her full sized machine-pieced quilts on eBay as well. We have worked on many quilt projects together ~ from a loon motif one for a favorite "Loony" aunt, to a 50th Anniversary signature quilt for my parents. We learned together and strive to produce heirloom quality quilts with all cotton, quilt-shop quality fabrics, cotton batting, and hand-stitched bindings, to produce characteristics that mimic as closely as possible, the antique quilts which we obsessively admire, collect and treasure!
You can see "The Baby's" treasures this week here:
Magpie1217
Well, Sis, here's to your success!